The Timeless Santa's Guide
The holiday season is a time of wonder, joy, and the magical presence of Santa Claus. However, finding a truly exceptional Santa Claus for your events or photography sessions can be a challenging task. As Santa Roger – The Timeless Santa, I've had the pleasure of spreading holiday cheer for many years, and I want to share some valuable insights to help you secure the perfect Santa Claus experience. In this blog post, we'll explore why it's crucial to book your Santa Claus early and the benefits of doing so.
Don't Miss Out on the Best Santa Claus Experience
It may come as a surprise, but exceptional Santa portrayers are often booked year after year by their regular clients. These experienced Santas understand the magic they bring and have a loyal following. As a result, they often have 80% to 90% of their available times already accounted for with repeat clients. The remaining 10% to 20% will be in high demand and booked quickly. If you wait until November, the peak of the season, to start looking for a Santa Claus, you may still find one, but it's unlikely to be the perfect fit for your needs. Great Santas are in high demand, so it's essential to plan ahead and book early.
What Type of Santa Do You Need?
Understanding the Distinctions for a Perfect Match
Before reaching out to various Santas, it's crucial to determine the type of Santa Claus experience you require. There are two primary categories to consider: Photo Santas and Performance-based Santas. A Photo Santa is well-suited for chair visits, focusing on creating beautiful Santa photos for families. They should have a pleasant personality, a well-groomed appearance, and a sincere love for children. On the other hand, Performance-based Santas are entertainers who excel at tree lightings, parties, and engaging large and small groups of children. They bring the North Pole and Christmas to life through storytelling, creating a captivating experience. Performance-based Santas are typically the highest paid, as they offer an immersive and enchanting encounter for children and adults alike.
Book with Confidence – The Professional Santa Claus
Ensuring Peace of Mind for a Memorable Experience
When hiring a Santa Claus, it's crucial to prioritize professionalism and safety. A professional Santa will have liability insurance and undergo a yearly background check. These documents should be readily available for clients to review before hiring. Reputable Santa Claus performers take their role seriously and ensure that all necessary precautions are in place for the well-being of everyone involved. By requesting and reviewing these documents, you can rest assured that you're hiring a reliable and responsible Santa Claus who prioritizes the safety and happiness of your guests.
Clear Expectations with Contracts
Ensuring a Smooth and Reliable Santa Claus Experience
Communication breakdowns can be devastating when planning a holiday event, especially if Santa Claus is a key component. To avoid any last-minute disappointments, always expect a contract when hiring a Santa Claus. A professional Santa will use contracts to outline the expectations of both parties, ensuring everyone is on the same page. Contracts provide peace of mind, confirming that you have secured a dedicated Santa Claus who will honor their commitment to your event. This level of professionalism allows you to focus on other aspects of your event with confidence.
Utilizing Santa Finding Services
Streamlining Your Search for the Perfect Santa Claus
In today's digital age, finding the perfect Santa Claus has become more accessible than ever. Numerous online platforms and services specialize in connecting clients with Santa Claus performers. Websites like GigSalad and The Bash feature a wide selection of Santas from various regions, making it easier to find the ideal match for your event. Simply search for "Santa Claus" along with your location or state to narrow down the options. Additionally, conducting an online search using specific keywords like "Santa Claus in [Your Town]" or "Santa Claus in [Your State]" can further refine the results. These services can save you time and effort, helping you find the perfect Santa Claus for your event. Or you can request to book Santa Roger – The Timeless Santa here
Book Your Santa with Confidence
Tips for a Memorable and Magical Santa Claus Experience
When reaching out to potential Santas, be prepared with a list of questions to ensure they align with your expectations. Inquire about their availability, experience, and the services they offer. Ask for samples of their work, such as photos or videos from previous events. By thoroughly vetting your options and communicating openly, you can make an informed decision and book with confidence. For more tips on a great Santa visit – click here.
In the enchanting world of Santa Claus, planning ahead and booking early is the key to securing a truly exceptional experience. By understanding the distinctions between Photo Santas and Performance-based Santas, prioritizing professionalism, and utilizing Santa finding services, you can find the perfect Santa Claus to create unforgettable memories for your event. So, don't delay! Start your search early, ask the right questions, and book your Santa Claus with confidence. With the guidance of The Timeless Santa, your holiday season will be filled with joy, wonder, and the magic of Santa Claus!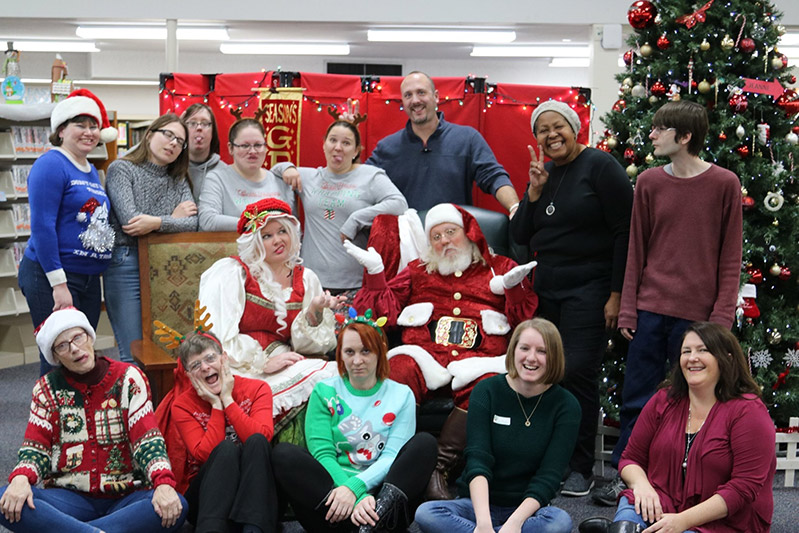 Ready to book your Santa Claus and create magical memories? Contact The Timeless Santa today to discuss your event and secure a truly exceptional Santa Claus experience!
#SantaClaus #TheTimelessSanta #HolidayMagic #BookEarly
Share This Story, Choose Your Platform!